Mountain Paradise
https://img.bookonthebrightside.com/auntiebelhams/large/6007.jpg
https://img.bookonthebrightside.com/auntiebelhams/large/5995.jpg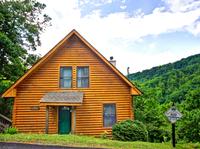 https://img.bookonthebrightside.com/auntiebelhams/large/11729.jpg
https://img.bookonthebrightside.com/auntiebelhams/large/11728.jpg
https://img.bookonthebrightside.com/auntiebelhams/large/11730.jpg
https://img.bookonthebrightside.com/auntiebelhams/large/3420.jpg
https://img.bookonthebrightside.com/auntiebelhams/large/11731.jpg
https://img.bookonthebrightside.com/auntiebelhams/large/11732.jpg
https://img.bookonthebrightside.com/auntiebelhams/large/11733.jpg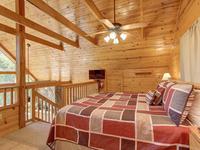 https://img.bookonthebrightside.com/auntiebelhams/large/11734.jpg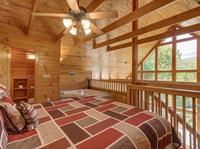 https://img.bookonthebrightside.com/auntiebelhams/large/11735.jpg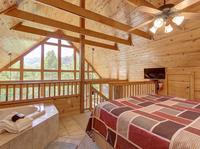 https://img.bookonthebrightside.com/auntiebelhams/large/6358.jpg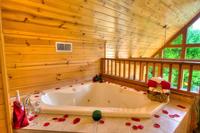 https://img.bookonthebrightside.com/auntiebelhams/large/11736.jpg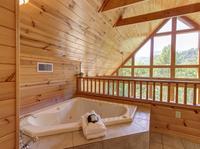 https://img.bookonthebrightside.com/auntiebelhams/large/11737.jpg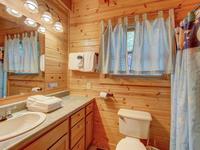 https://img.bookonthebrightside.com/auntiebelhams/large/11738.jpg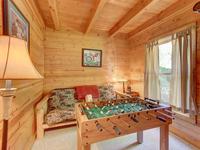 https://img.bookonthebrightside.com/auntiebelhams/large/11739.jpg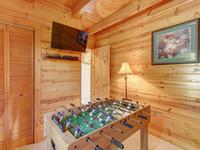 https://img.bookonthebrightside.com/auntiebelhams/large/3423.jpg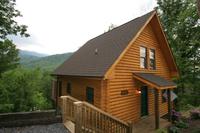 https://img.bookonthebrightside.com/auntiebelhams/large/9466.jpg
https://img.bookonthebrightside.com/auntiebelhams/large/16450.jpg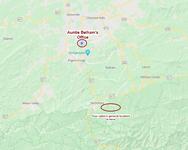 https://img.bookonthebrightside.com/auntiebelhams/large/12119.jpg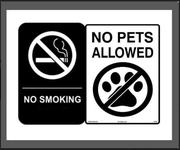 https://img.bookonthebrightside.com/auntiebelhams/large/15592.jpg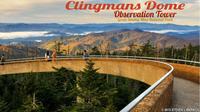 https://img.bookonthebrightside.com/auntiebelhams/large/19437.jpg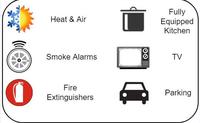 Mountain Paradise
Location Details: Gatlinburg
Price: 
$168 - $400
Bedrooms:  1    Bathrooms:  1    Sleeps:  4
MOUNTAIN PARADISE
Mountain Paradise is the perfect getaway cabin for a couple or small family. The entire back wall is glass, giving you excellent views of Mt. Leconte and the surrounding mountains, anytime of the year. Enter into the fully equipped kitchen and dining area, and admire the spectacular view through the large windows. As you move into the living area you will admire the large stone chimney protruding up the wall, from your wood burning fireplace. This area also has a cable TV with DVD player, for those nights you just want to stay in. The futon can fold down if you need some extra sleeping space. The loft upstairs still gives a great vantage point out the window, especially from the jacuzzi tub. You will be grateful for the king size bed on those mornings when you want to sleep in. There is also a half bath located in the loft for your convenience. The cabin is outfitted with a washer and dryer.

Soak up the sun on the large back deck, while you relax in your country style rocking chairs. The private hot tub will soak all your cares away while you watch the sun go down. Use the charcoal grill to BBQ up your favorite treats and dine out on the deck, that is when your not heading to one of downtown Gatlinburg's great restaurants, just a few minutes away. If you are staying in the summer months you are just moments away from the scenic byways of Great Smoky Mountain National Park. In the winter time, Ober Gatlinburg is just on the other side of town, where you can try your hand at skiing or snowboarding. All the great attractions of Pigeon Forge are just up the road as well.

Mountain Paradise is a perfect, centrally located Gatlinburg cabin rental, for every type of getaway, anytime of the year. For the romantic couple on a summer getaway, or some friends on a ski trip, this property will fit all your needs. A Piece of Paradis is located right down the street, if your plans are part of a bigger group, but you would like your own space. Whatever you come to Mountain Paradise for, you will be sure to make lots of memories, and have a great time.

This property is not pet friendly and is a smoke free property.
CHECK AVAILABILITY
Amenities
Non-Smoking

Semi-Secluded

Smoky Mountain Grocery Delivery

Washer / Dryer

Wireless Internet

Decorated for Christmas

DVD Players

Foosball

Up to $425 in free passes daily!

VCR/DVD

Fully Equipped Kitchen

All Linens Provided

Central Air/Heat

Jacuzzi Tub

Wood Fireplace/seasonal

Charcoal Grill

Hot Tub

Mountain View
What people are saying about this property
Login
Please login to your account.
When you move heaven and earth to make a vacation happen for your family, you may not think about the unexpected that could possibly hamper your plans- the unexpected illness or weather or other emergency that ruins your trip. When unforeseen circumstances spoil your vacation, you shouldn't have to suffer loss on top of disappointment. Trip Preserver comprehensive travel insurance provides reimbursement coverage when things don't go as planned.
Auntie Belhams Cabin Rentals has partnered with Red Sky Travel Insurance to provide Ski Trip Preserver® coverage for our guests. Ski Trip Preserver provides trip cancellation and interruption insurance, emergency assistance and travel services, coverage for lack of snow and road closure, job loss, and family emergencies such as illness or death in the family as well as emergency medical coverage while on your trip.
Click here for more information about Red Sky Trip Insurance.
Damage Insurance page not found
Triphedge Insurance page not found
Vacay Stay Guarantee
The VSG gives your reservation a cancellation policy. Without the VSG you will have a zero cancellation policy and zero reschedule policy. Should you have to cancel your reservation at any point, for any reason, you will lose what you've paid up to that point. No exceptions, since the cancellation policy is offered at booking. By not purchasing the VSG, you will accept that you forfeit all monies paid if you have to cancel your reservation.
The Vacay Stay Guarantee allows for:
A 15 day cancellation policy for 1-3 bedroom properties.
A 30 day cancellation policy on 4+ bedroom properties.
For cancellations made outside of the 30 or 15 days, Auntie Belham's refunds the entire amount of your payments made minus the cost of the VSG (which is only 7% of the nightly rate).
For cancellations made inside of 30 or 15 day time frame, when the cancellation policy has expired, you will be allowed to reschedule your stay within 6 months, but no monies will be refunded. After the 6 months all monies are forfeited.
Without the Vacay Stay Guarantee, absolutely no refunds.
Absolutely no refunds for early departures for any reason including but not limited to: weather, road conditions or family emergencies. We are not responsible for such occurrences and will therefore not refund money because of them.