Black Bear's View
https://img.bookonthebrightside.com/auntiebelhams/large/16299.jpg

https://img.bookonthebrightside.com/auntiebelhams/large/16300.jpg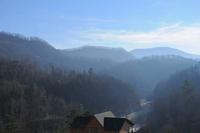 https://img.bookonthebrightside.com/auntiebelhams/large/16644.jpg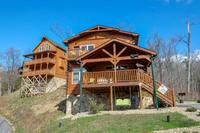 https://img.bookonthebrightside.com/auntiebelhams/large/16635.jpg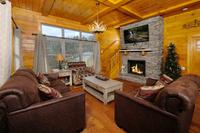 https://img.bookonthebrightside.com/auntiebelhams/large/16636.jpg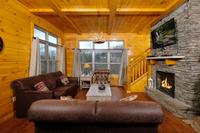 https://img.bookonthebrightside.com/auntiebelhams/large/16637.jpg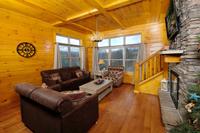 https://img.bookonthebrightside.com/auntiebelhams/large/16633.jpg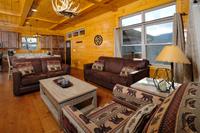 https://img.bookonthebrightside.com/auntiebelhams/large/16642.jpg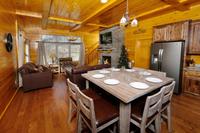 https://img.bookonthebrightside.com/auntiebelhams/large/16641.jpg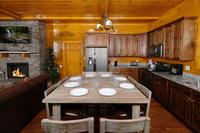 https://img.bookonthebrightside.com/auntiebelhams/large/16640.jpg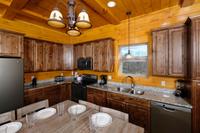 https://img.bookonthebrightside.com/auntiebelhams/large/16639.jpg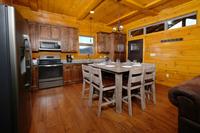 https://img.bookonthebrightside.com/auntiebelhams/large/16647.jpg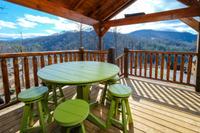 https://img.bookonthebrightside.com/auntiebelhams/large/16645.jpg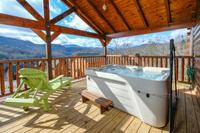 https://img.bookonthebrightside.com/auntiebelhams/large/16318.jpg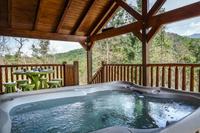 https://img.bookonthebrightside.com/auntiebelhams/large/16649.jpg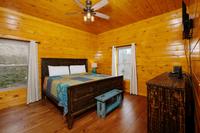 https://img.bookonthebrightside.com/auntiebelhams/large/16650.jpg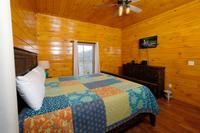 https://img.bookonthebrightside.com/auntiebelhams/large/16652.jpg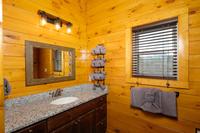 https://img.bookonthebrightside.com/auntiebelhams/large/16651.jpg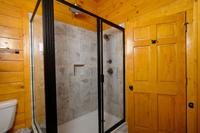 https://img.bookonthebrightside.com/auntiebelhams/large/16654.jpg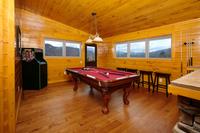 https://img.bookonthebrightside.com/auntiebelhams/large/16656.jpg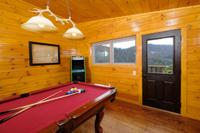 https://img.bookonthebrightside.com/auntiebelhams/large/16655.jpg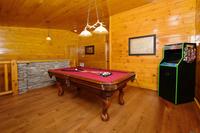 https://img.bookonthebrightside.com/auntiebelhams/large/16657.jpg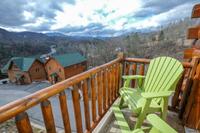 https://img.bookonthebrightside.com/auntiebelhams/large/16658.jpg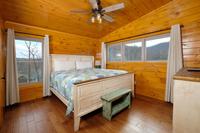 https://img.bookonthebrightside.com/auntiebelhams/large/16659.jpg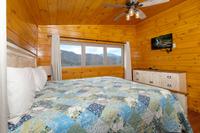 https://img.bookonthebrightside.com/auntiebelhams/large/16660.jpg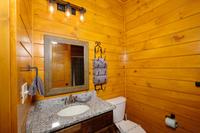 https://img.bookonthebrightside.com/auntiebelhams/large/16661.jpg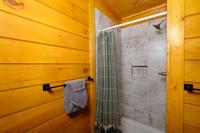 https://img.bookonthebrightside.com/auntiebelhams/large/16662.jpg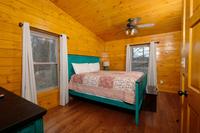 https://img.bookonthebrightside.com/auntiebelhams/large/16663.jpg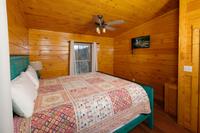 https://img.bookonthebrightside.com/auntiebelhams/large/16665.jpg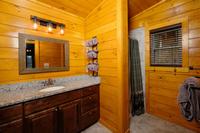 https://img.bookonthebrightside.com/auntiebelhams/large/16664.jpg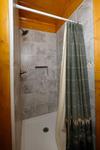 https://img.bookonthebrightside.com/auntiebelhams/large/16666.jpg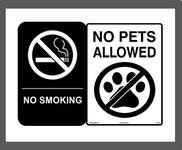 https://img.bookonthebrightside.com/auntiebelhams/large/16320.jpg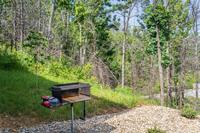 https://img.bookonthebrightside.com/auntiebelhams/large/16438.jpg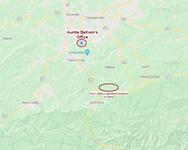 https://img.bookonthebrightside.com/auntiebelhams/large/19380.jpg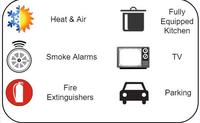 https://img.bookonthebrightside.com/auntiebelhams/large/19381.jpg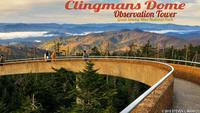 Black Bear's View
Location Details: GATLINBURG
Price: 
$219 - $1088
Bedrooms:  3    Bathrooms:  3    Sleeps:  8
BLACK BEAR'S VIEW
This New custom built, 3 bedroom, 3 bath log cabin has everything you need for your vacation in the Smokies. Come enjoy the incredible view of the mountains and the short drive to Gatlinburg with a vacation in Black Bear's View.

This beautiful log cabin comes with three King Bed master suites complete with Flat Screen TV's, a comfortable main level living, kitchen and dining area, as well as a game room The furnishings are high end, some being custom built for the house. There is also a sleeper sofa in the living area that can sleep two.

Black Bear's View is located in the small development of Laurel Oaks, just minutes from downtown Gatlinburg and a short drive to Pigeon Forge. Imagine, you can be in the Great Smoky Mountain National Park in just a few minutes!

Incredible views await you and your morning cup of coffee from the main level deck, where you'll also find the hot tub and outdoor table and chairs.

In the large loft area you will find the pool table, video arcade game and a pub table, an area perfect for hanging with your family and friends after a day on the town.

The kitchen is completely stocked with everything you will need to make a large family meal and there is seating for everyone at the large dining table.

Black Bear's View is the perfect cabin to call home while visiting the The Great Smoky Mountains!

Please remember this is not pet friendly and is a smoke free property.

Y'all please reach out to us for anything and rest easy knowing you're booking a cabin with the most caring cabin rental company in the Smokies :) We have an awesome team of locals ready to help! We are open 9am - 9pm all 7 days of the week for YOU. Enjoy the benefits of our full service hospitality program when you book a cabin with Auntie Belham's Cabin Rentals!

PROVIDED AT YOUR CABIN
● 1 roll of toilet paper per restroom
● 1 roll of paper towels per kitchen area
● 1 small bar of soap per bathroom sink
● 4 towels and 2 wash clothes per F/Q/K bed
● 2 towels and 1 wash cloth per twin bed
● 1 kitchen set: 1 hand towel, 1 washcloth, starter kit of dish detergent
NOTE: If staying 3+ days, you may need more of these items and are responsible for providing extras. If
you want fresh towels/sheets, please bag up your used linens and bring them to our office for a linen
exchange.

NOT PROVIDED AT YOUR CABIN
● Coffee or coffee filters
● Extra trash bags
● Salt or pepper
● Shampoo/Conditioner/Lotion
● Firewood for wood burning fireplace
● Charcoal for grills
● Daily maid service
● Laundry Detergent
● Hair dyer
CHECK AVAILABILITY
Amenities
Must be 25 Years of age to rent.

Non-Smoking

Smoky Mountain Grocery Delivery

Washer / Dryer

Wireless Internet

Arcade Games

Cable TV

Decorated for Christmas

DVD Players

Game Room

Pool Table

Up to $425 in free passes daily!

Fully Equipped Kitchen

All Linens Provided

Central Air/Heat

Electric Fireplace

Charcoal Grill

Hot Tub

Mountain View
What people are saying about this property
Login
Please login to your account.
When you move heaven and earth to make a vacation happen for your family, you may not think about the unexpected that could possibly hamper your plans- the unexpected illness or weather or other emergency that ruins your trip. When unforeseen circumstances spoil your vacation, you shouldn't have to suffer loss on top of disappointment. Trip Preserver comprehensive travel insurance provides reimbursement coverage when things don't go as planned.
Auntie Belhams Cabin Rentals has partnered with Red Sky Travel Insurance to provide Ski Trip Preserver® coverage for our guests. Ski Trip Preserver provides trip cancellation and interruption insurance, emergency assistance and travel services, coverage for lack of snow and road closure, job loss, and family emergencies such as illness or death in the family as well as emergency medical coverage while on your trip.
Click here for more information about Red Sky Trip Insurance.
Damage Insurance page not found
Triphedge Insurance page not found
Vacay Stay Guarantee
The VSG gives your reservation a cancellation policy. Without the VSG you will have a zero cancellation policy and zero reschedule policy. Should you have to cancel your reservation at any point, for any reason, you will lose what you've paid up to that point. No exceptions, since the cancellation policy is offered at booking. By not purchasing the VSG, you will accept that you forfeit all monies paid if you have to cancel your reservation.
The Vacay Stay Guarantee allows for:
A 15 day cancellation policy for 1-3 bedroom properties.
A 30 day cancellation policy on 4+ bedroom properties.
For cancellations made outside of the 30 or 15 days, Auntie Belham's refunds the entire amount of your payments made minus the cost of the VSG (which is only 7% of the nightly rate).
For cancellations made inside of 30 or 15 day time frame, when the cancellation policy has expired, you will be allowed to reschedule your stay within 6 months, but no monies will be refunded. After the 6 months all monies are forfeited.
Without the Vacay Stay Guarantee, absolutely no refunds.
Absolutely no refunds for early departures for any reason including but not limited to: weather, road conditions or family emergencies. We are not responsible for such occurrences and will therefore not refund money because of them.